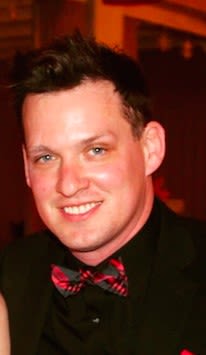 Meet the Executive Director of Waltonwood Royal Oak
Marshall McCauley was born and raised in Royal Oak, Michigan before moving to East Tennessee to attend Maryville College where he earned a Bachelor's degree in Psychology in 2005. He later moved to Stockton, California where he attended the University of the Pacific earning a Master's degree in Psychology w/ an emphasis in Gerontology in 2010. His Master's Thesis entitled Perspectives of Successful Aging explored behaviors and attitudes common among those living well into late life. He moved back to East Tennessee after graduation and later attended the University of Tennessee where he earned a Master's degree in Social Work in 2014.
He gained experience working in a variety of settings - home health and hospice, a non-medical caregiver agency, and a skilled nursing facility - before his first opportunity as an Executive Director of an Assisted Living community in 2016 in Knoxville, TN. While living in Knoxville, Marshall served as a member of the Senior Advisory Board of the John O'Connor Senior Center and was named Social Worker of the Year in 2015 by the Mid-East Council of the Tennessee Society of Health Care Social Workers (TSHCSW). He then was elected as the TSHCSW President and served in that role from 2016 to 2019. While President of the TSHCSW, the organization gifted over $25,000 in scholarships to Social Work students enrolled in BSW and MSSW programs and also in donations to non-profit social service organizations in East Tennessee.
Marshall relocated back to his hometown of Royal Oak in May of 2019 to lead the Waltonwood Royal Oak community in view of the hospital in which he was born (Beaumont). His wife Meghan is an educator who teaches high school Science and Biology. His father is a retired postal worker who lives in Northville, his mother is a physician in Rochester, and his Grandmother lives in Clawson. He enjoys many hobbies, not limited to: playing guitar, gardening, cooking, home brewing beer, reading, running, cycling, playing softball w/ his wife, hockey, and spoiling his two dogs (Waylon and Reno).