Better Understanding the World of Senior Care Living
When choosing the best place and location for our loved ones in a senior care community, it's important to consider the different services and which level of care is best suited for your family member. 
The two main options for senior care are Independent Living (IL) and Assisted Living (AL).  
Independent Living (IL) is also known as a retirement community or an active adult community and is designed for 55+ Adults who are looking for an active lifestyle and seek worry-free and maintenance-free living. Individuals choose to live in Independent Living when they can take care of themselves with minimal support, but desire living in a community for ease of living and to build community with others.
People choose to live in Assisted Living (AL) when they need daily help with life activities.  These are generally known as residential care facilities or senior group homes and are designed for seniors that need physical assistance with their daily living activities such as bathing, dressing, grooming and medication management. In Assisted Living, residents are supported by trained medical staff such as an RN, wellness nurse, certified medication technicians and are provided daily support by Care Givers and/or CNA's. 
Services Provided: 
Within the Independent Living (IL) environment, residents are generally provided with light housekeeping to ensure a comfortable and clean living environment.  Dining usually includes a continental breakfast as well as restaurant style dining options. Residents can also take advantage of a plethora of activities and social events.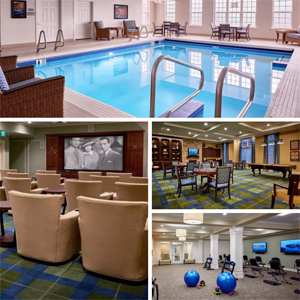 There are several community amenities including  a pool, putting green, movie theater, and state-of-the-art fitness facilities. Picture is from the Waltonwood Ashburn community.
Assisted Living communities provide all of the above amenities, dining options, and services that Independent Living residents are provided with, as well as, more tailored services.  These generally include medically trained personnel on site, support with Activities of Daily Living, also known as ADLs, Medication and Continence Management and a specialized activity program to nurture the mind, body and spirit.  

Level of Care: 
No direct personal care is offered through Independent Living; however, residents often find light support through partnering Home Health (HH) agencies.  Furthermore, at many IL facilities, there are safety measures and check-in systems put in place for safety. 
In Assisted Living environments, there is a wide range of care and support ranging from light to full hands-on personal care and medication management and oversight. Levels of care are determined by trained, community personnel.
Memory Care:
Another category of care that is not mentioned above is Memory Care. Memory care is a form of long-term skilled nursing that caters to patients with Alzheimer's disease, dementia or other types of memory problems. These special care apartments, or memory care apartments usually provide 24-hour supervised care within a separate wing or floor of a residential facility.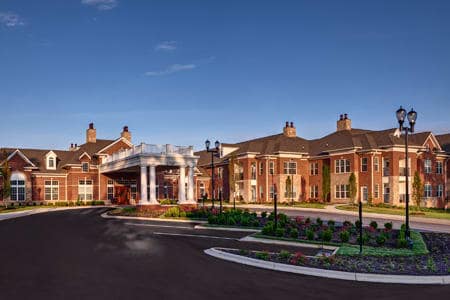 Learn more about the Memory Care offered at many of the Assisted Living programs within Waltonwood Senior Living Communities
Have more questions?
Visit our website to learn more about independent living, assisted living, as well as memory care at Waltonwood Senior Living.
To schedule a visit to one of our Waltonwood senior living communities in Michigan, North Carolina, or Virginia, contact us online or call the specific location. Our courteous staff members will give you a tour and answer any questions you may have.