Taste of Waltonwood:
Sample the Culinary Artistry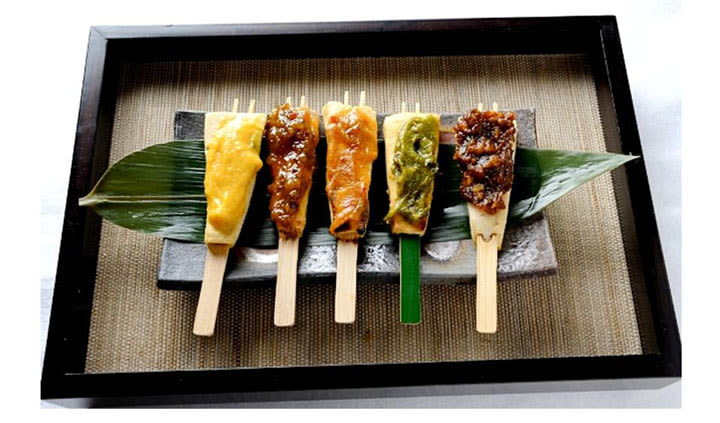 We take pride in offering nutritious and exquisite meals to our Waltonwood residents all year long, and this month we will have the opportunity to really share it with the community. In honor of National Nutrition Month, Waltonwood will hold Taste of Waltonwood events March 24 to 30 across all of its senior living communities in Michigan, Virginia, and North Carolina.
During the Taste of Waltonwood events, our team of experts will wow you with their culinary artistry, which is a staple at our senior living communities all year long.
Dining at Waltonwood is much more than eating a meal; it is a fun and interactive culinary experience. Our executive chefs provide a variety of menu options that are fresh, delicious, and truly a form of art. Every member of our culinary team is dedicated to creating an unforgettable dining experience for our residents that meets their dining and nutritional needs. To enhance the ambience, our chefs perform tableside cooking demonstrations and present live action stations weekly for our residents to enjoy.
We hand-select each season's menu to suit our residents' preferences. Additionally, Waltonwood's in-house pastry chefs enable our residents to enjoy homemade bread, decadent desserts, and fresh baked goods every day.
In addition to our dining room, our cafe offers excellent options for residents who are looking for something more casual but equally tasty.
Bottom line: It's fun to dine at Waltonwood! Our food is fresh, exciting, and made from scratch. It is a true culinary experience!
Come see for yourself at one of our Taste of Waltonwood events at a community near you! The events will feature food sampling from the spring seasonal menu, including a soup-sip, appetizers, and desserts. Multiple action stations will be available to provide visitors and residents with main course food samples as well.
During the events, our Life Enrichment Team will host indoor herb and vegetable planting classes, and guests can take herb samples home with them.
Contact any of the following Waltonwood locations to sign up or learn more about the Taste of Waltonwood. We'll see you there!
Taste of Waltonwood Schedule of Events
MICHIGAN
     42600 Cherry Hill Road in Canton
     Monday, March 25 – 3 to 6 p.m.
     RSVP: (734) 981-7100
     2250 N. Canton Center Road in Canton
     Tuesday, March 26 – 12 to 2 p.m.
     RSVP: (734) 844-3060
      1401 N. Rochester Road in Rochester Hills
      Tuesday, March 26
      Memory Care: 12:30 to 2:30 p.m.
      Assisted Living: 3 to 5 p.m.
      RSVP: (248) 601-7600
      27475 Huron Circle in Novi
     Thursday, March 28 – 1 to 4 p.m.
     RSVP: (248) 735-1500
     3250 Walton Boulevard in Rochester Hills
     Thursday, March 28 – 1:30 to 4 p.m.
     RSVP: (248) 375-2500
     3450 W. 13 Mile Road in Royal Oak
     Thursday, March 28 – 4 to 7 p.m.
     RSVP: (248) 549-6400
     14750 Lakeside Circle in Sterling Heights
     Saturday, March 30 – 1 to 4 p.m.
     RSVP: (586) 532-6200
VIRGINIA
      44141 Russell Branch Parkway in Ashburn
      Wednesday, March 27 – 11 a.m. to 1 p.m.
      RSVP: (571) 918-4854
NORTH CAROLINA
     3550 Horton Street in Raleigh
     Tuesday, March 26 – 11 a.m. to 2 p.m.
     RSVP: (984) 232-0528
     11945 Providence Road in Charlotte
     Tuesday, March 26 – 1 to 4 p.m.
     RSVP: (704) 246-8670
     750 S.E. Cary Parkway in Cary
     Thursday, March 28 – 11 a.m. to 1 p.m.
     RSVP: (919) 460-7330
     5215 Randolph Road in Charlotte
     Friday, March 29 – 11 a.m. to 1 p.m.
     RSVP: (704) 496-9310